Everything Old is Almost New Again
We can now imagine the Kettle Falls Theater, built in 1940 by Henry Wood, will continue into the future as a dynamic venue for the performing arts.
Wide-spread community support and diligent stewardship have kept the theatre humming since the original members of the current Woodland Productions made it their performance base in 1978.
Beginning in 2015 the Grants/Funding Committee of Woodland Board of Directors has brought to completion two major projects and added a desirable technology for those with hearing loss.


Assistive Hearing Devices by Williams Sound are now available thanks to a grant from Empire Health Foundation.

A rebuilt smooth stage surface is in place for dance and set movements, thanks to funding from the Colville Vinson Fund and the extensive efforts of Sean Taboloff.

A three-part heating and ventilation system with air conditioning and improvements in weatherization is working thanks in part to a Community Strategies Grant from theInland NW Community Foundation and the efforts of Andrew Urbaniak.
The best is yet to come!


Plans are in the works for a 2017 facade facelift, returning the theatre to its more iconic look, starting with replacing the 1970's-era
barn boards
with a new stucco exterior below the roof line and adding new double-pane windows and three front signs. Later the front roof will return to flat and a neon-lit tower will be installed, similar to the 1940's original marquee.

Funding for new permanent signs has already been committed by the Colville Vinson Fund and will be installed as part of the facelift.

Safety improvements to the handicap exit, including hand rails and a roof to shed snow and rain, are also being planned.

Perhaps last in this series will be a 2018 project to replace the deteriorating stucco on the back portion of the theatre and enclose the porch, soffits and gable ends. This may now be combined with the front roof changes and tower installation.
With a new cooling system, Woodland Productions is now ready for summer events. So stay tuned.
There are currently three grants applied for or planned to address the theatre's remaining preservation needs.
Each grant requires matching funds to be successful, and that is where you can make a difference.
Friends of Woodland Theatre, Major Donors and Woodland members who volunteer their valuable time provide matching funds for every grant application.
Thank you to all who have contributed !!!!
---
Thank you to our Grantors:

The Colville
inson Fund
For 2015 and 2017 funding.

***********************************************************************

For a Community Strategies Grant for 2016

***********************************************************************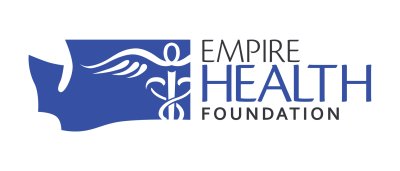 For a 2015 Rural Aging Responsive Technology Grant
**********************************************************************
Thanks to the amazing Woodland volunteers who have given time to all the Capital Improvements
Most notable for 2016 are Andrew Urbaniak, Sean Taboloff and the late Gordie King.
******************************************************************************
Thank you to our Major Donors (starting with $500 or more)
for cumulative Capital Campaign donations.
*John & Sue Poe*
*Campbell Scientific, *Leslie Waters & Tom Drake, *Mary Selecky, *Angie King Johnson (Gordie King)
Haney Lumber & Supply, Hewes Marine Co. Inc., Kettle Falls Elementary, Dorothy Bergin, Ron Bacon
* $1000 or more total
*********************************************************************************
Thank you to the Friends of Woodland Theatre for 2016-2017
Center Stage: ($400 - $499) Kent & Bev Brown
Reach for a Star: ($150 - $399) Dave Johnstone, Emily & Steve Rayson, Jack & Jobya Herman, Jonathan & Laura Hoyt, Kenneth & Mary Hendricks, Kettle Falls Chamber of Commerce, Lesley Mann & David King, Ozzie & Ginny Wilkinson, Peggy Townley & Byron Kerner, Rebecca Baker, Stephen & Jean Papst, Ted VanCleave,
Wells Fargo Network # 13658287, Walmart (Jennifer Van Guilder)
Ovation: ($35-$150) Al Kowitz & Evelyn Florio, Avista Utilities, Bev Wilkerson, Cathy Merrill, Denise Horner,
Devotion & Confidence Israel, Ed & Shirley Billet, Evelyn Romo, Gabriel Ruskievicz, Glen & Susan Keto,
Jackie & Bob McGregor, Jacob Harris & Alexis Hogan, Jay & Janice Berube, John & Janice Hill,
Karen McQuarrie/Jafra Products, Lee & Caroline Chester, Mary Fossom, Nancy Heater,
Northern Dance Theater/Laura Golphenee, Patricia Foster, Patricia Karnay & Leroy Pardini, Richard & Sylvia Platts,
Roger & Patty West, Sean Taboloff, Steven & Lynn Schott, Su Martens
Spotlight: ($1 - $34) David & Laurie Kulp, Dean(Dave) Van Guilder, Elinor Distler, Emma Romo, Gerald & Delores Cline, John & Beverly Greenslade, Margaret Hubler

This is the perfect time to become a "Friend of Woodland Theatre" or to become a Major Donor, by making a tax-deductible contribution to
Woodland Productions
PO Box 524, Colville WA 99114.