Women and War
Woodland Productions announces the cast for its fall show Women and War. The stories of multiple generations of women who've served as wives, nurses, sweethearts and officers spanning from WWI to Afghanistan are told in this play. Portraying these generations are as follows:
Charlotte Alby - Sgt. Delanie, Colleen Rader-Hello Girl, Danielle Chambers-Helen, David Van Guilder - Johnny, Elisabeth Harrison - Emily,
Gian Carlo Destefano - Vietnam Marine, Jennifer Clark - Los Alamos Wife, Jennifer Van Guilder - Agnes, Karen Heflick -WW11 Nurse,
Kyle Chambers - Soldier, Sally Despain - Gold Star Mother, Lori Jo Oswald - Axis Sally, Maggie Beyer - Betsy, Mary Tingey - Western Union Girl,
Nancy Christopher - Vietnam Nurse, Rosalie Todd -Camp Follower, Alicia Zuleski - National League of Mothers, Sean Taboloff - Jack,
Shari DePaulo - Doughnut Gal, Steven Tingey - Soldier, & Wade Tripp - Buddy.
This play is deeply touching and educational it is an emotional roller coaster, a moving and poignant scrapbook of the American war experience. Be sure to mark your calendar now! Show dates will be October 18,19,20,25,26,& 27
Tickets will be available at Colville Chamber of Commerce or
Brownpapertickets.com
Click to purchase tickets online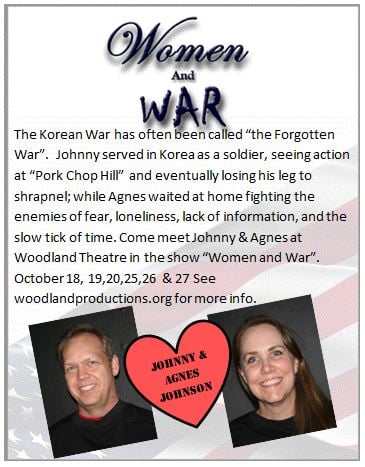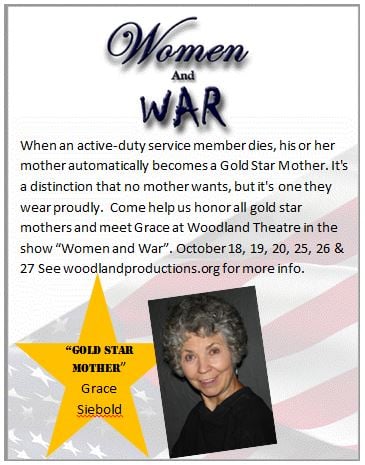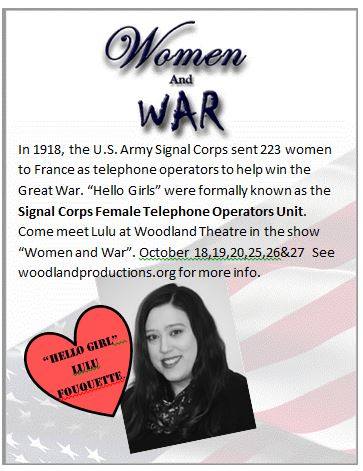 ---
Fall Concert
November 9 7:00 PM
November 10 2:00 PM